Mandatory Entry Requirements for the Turks and Caicos Islands
Visitors age 18+ will need to provide proof of vaccination in order to visit the Turks and Caicos Islands.
Travelers will no longer be required to take a COVID-19 test or complete the pre-travel authorization via the TCI Assured portal. While still encouraged, visitors do not need to purchase medical/travel insurance that covers COVID-19 medical costs, full hospitalization, doctors' visits, prescriptions and air ambulance/medevac and quarantine.
What you can expect as a visitor
• Face masks are no longer required
• All restaurants, shopping, tour operators and other businesses are operating at normal capacity
• The Thursday night fish fry has resumed
• No curfew
• No quarantine required upon arrival
• No temperature checks upon arrival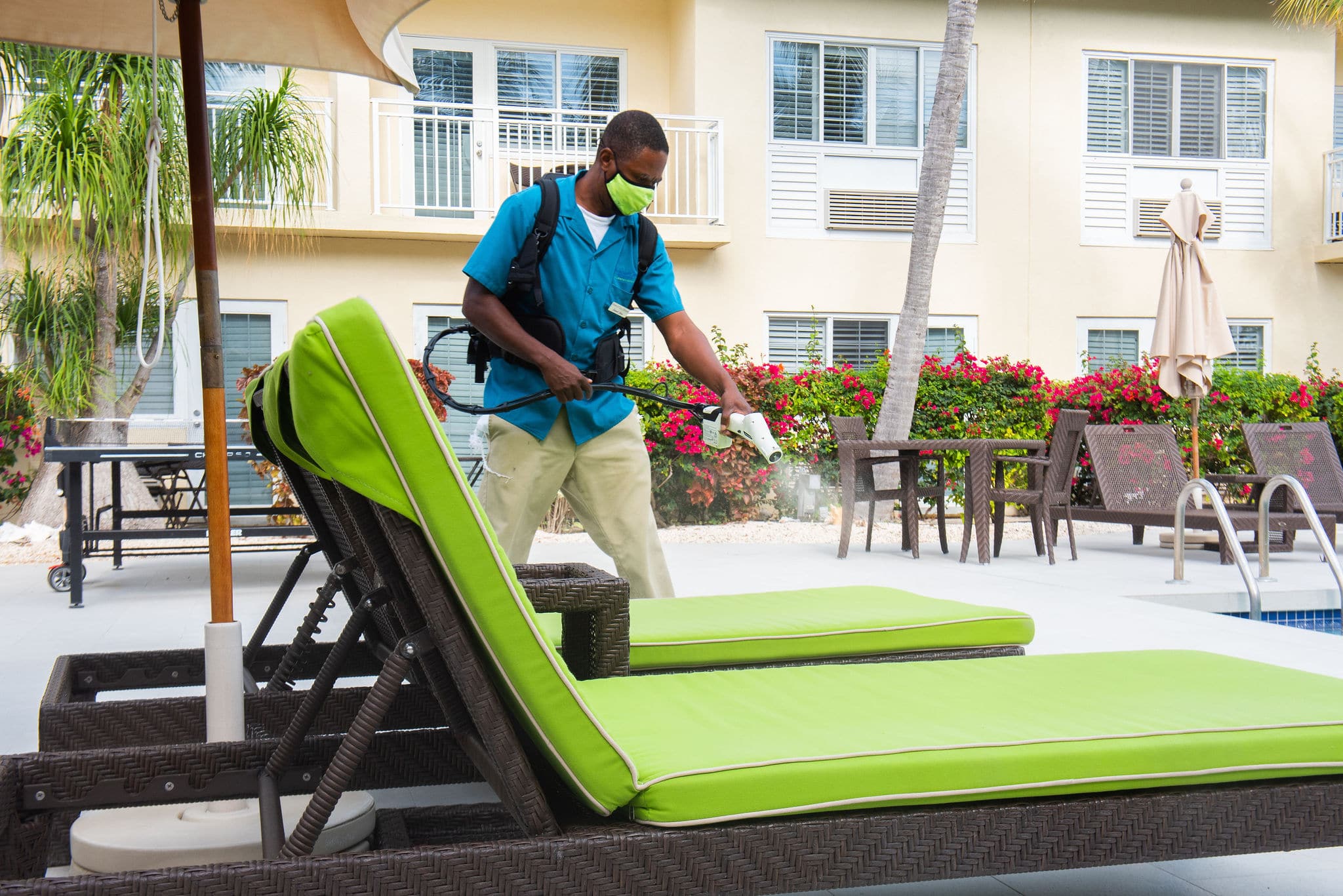 The staff at Ports of Call Villas work hard to ensure your health and safety is not compromised.
Enhanced Cleaning and Safety Precautions
While Ports of Call has always been renowned for our cleanliness, we have taken steps to ensure that our hygiene and cleaning protocol is even further above and beyond industry norms including:
The use of New Electrostatic Cleaning Machines that instantly kill viruses on all surfaces. Villas are sprayed the morning of your arrival and all common areas are sprayed several times each day. As well we have assigned a specialist to deep clean each villa after the housekeeper has completed their scheduled cleaning.
Several hand sanitizer dispensers are available around the hotel.
All staff that interact with guests wear face masks.
Tables, lounge chairs and beach lounges are positioned 6' apart.
---
COVID-19 Testing in Turks and Caicos
For travellers that require a negative COVID-19 test result to return home, Ports of Call Villas is happy to extend our guests with on-site testing at ACCU Diagnostics.
• Antigen Rapid Test $35 (results in 15 minutes)
• PCR Tests $150 (results in 12 – 24 hours)

• Private mobile testing available for $165

Open 9 am – 5 pm | Monday – Friday
Open 10 am – 2 pm | Saturday – Sunday
Book Online: www.accu-diagnostics.com
Guests will need to familiarize themselves with their country/states entry requirements and book test(s) accordingly.
*Rates are in USD with taxes included (subject to change)